Military Sealift Command operates approximately 125 civilian-crewed ships that replenish U.S. Navy ships, conduct specialized missions, strategically preposition combat cargo at sea around the world and move military cargo and supplies used by deployed U.S. forces and coalition partners. Our CIVMARs serve aboard the following classes of MSC ships:

Expeditionary Fast Transport Vessels (T-EPF)
Provides rapid transport of military equipment and personnel in theater.

Hospital Ships (T-AH)
Provides an afloat, mobile, acute surgical medical facilities when called upon to the U.S. military, and hospital services to support U.S. disaster relief and humanitarian operations worldwide.

Dry Cargo/Ammunition Ships (T-AKE)
Multi-product ships deliver ammunition, food, mail, dry provisions, limited quantities of fuel, repair parts, and expendable supplies to ships at sea.

Underway Replenishment Oilers (T-AO)
Provides underway replenishment of fuel to Navy combat ships and jet fuel for aircraft aboard carriers at sea.

Cable Laying/Repair (T-ARC)
Transports, deploys, retrieves and repairs undersea cables.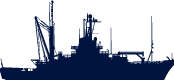 Rescue/Salvage Ships (T-ARS)
Assists in rescue and salvage missions.

Submarine Tender (T-AS)
Provides repair services to submarines. Commanded by a Navy Captain with a combined civil service mariner (CIVAR)/uniformed Navy crew.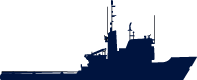 Fleet Ocean Tugs (T-ATF)
Provides towing services and operate as platforms for Navy divers in the recovery of downed aircraft and ships.

Command Ship (LCC)
U.S. 6th Fleet flagship with advanced C4I suites. Commanded by a Navy Captain with a combined CIVMAR/uniformed Navy crew.

Expeditionary Mobile Base (T-ESB)
Provides dedicated support for mine countermeasures and special warfare missions. AFSB-variant of the mobile landing platform.

Fast Combat Support Vessels (T-AOE)
Delivers petroleum products, ammunition, food and other cargo to other ships at sea. MSC's largest combat logistics ships.